The Business as Mission Movement
BAM is not actually a new thing. The concept of all aspects of life being lived under the Lordship of Jesus Christ for his glory and aligned with his eternal purpose lives on every page of Scripture-Old and New Testament.
Lost in church history for centuries, in the late 20th century this wonderful concept was rediscovered. As more and more followers of Jesus begin to understand that business is a high and holy calling from God and a powerful strategy for achieving global discipleship, especially in the unreached and restricted areas of the world.
Today, BAM has sprung up literally on every continent and virtually every country. There are hundreds of BAM companies and BAM programs ranging from micro-enterprise development to larger companies with hundreds of employees. All of these are, by definition, deliberately and intentionally connected to what God is doing on earth.
The challenge is to scale this movement. Frankly, we need more practitioners (as entrepreneurs, managers, and employees), more support mechanisms, and more investors. That\'s where Third Path fits in. As part of the BAM Launching Pad, our mission is to equip a wh..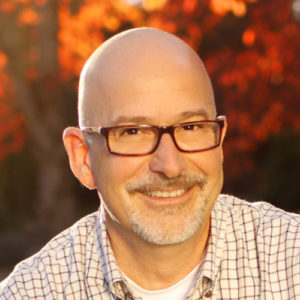 Mike is a veteran of modern BAM. He is a pastor, entrepreneur, theologian, and executive. Mike has led and taught BAM on every continent (except Antarctica). He is a prolific author, speaker, and founder of the Jholdas Project. Mike graduated from Flagler College and Dallas Theological Seminary. Today, he and his wife live in the North Carolina mountains.

Ryan Fogarty
Ryan is passionate about Business as Mission. He is a veteran of the United States Air Force and served in several theaters of war during the first and second Gulf Wars. Ryan is a \"lean manufacturing and process\" expert and is currently the Chief Lean Officer for SmartRac. He, his wife (also an Air Force veteran) and 3 children reside in Hendersonville, North Carolina.

Mike McKearin
Mike was at the very beginning of Third Path. He is a devoted follower of Jesus, a serial entrepreneur and is the founder/CEO of WeDo Worldwide-a marketing strategy company. He is a graduate of Brevard College and happens to be married to Mike Baer\'s younger daughter.

Jonathan Brake
Jonathan is the founder of MarketHope, a consulting and coaching firm focused on what he terms \"the church in the marketplace.\" He is a native of Australia, a marketing expert, and is currently coaching in partnership with In2Great out of Toledo, Ohio.

Iris Wen
Iris is a graduate of Cornell, where she met Christ. After a short time in investment banking, Iris felt led to move to Dallas and became the Executive Director of Videre, a micro-enterprise ministry focused on Africa. Iris and her husband, Henry, moved to Oxford where Henry pursued post-doctoral work in physics and Iris earned her MBA. They have recently returned to Boston where Henry teaches at MIT and Iris serves with Calanton.